Rune by date of birth – Soulu.
Dates of the influence of the Sowilo Rune symbol:
This is the birthrune for people born between 24th of JULY to 8th of AUGUST (starting and ending 12.30 pm)
Time of the Sowilo
Sowilo (inner self) – is the inner rune for persones born between 03.30-04.30
Corresponds to the astrological symbol – a sign of Scorpius (Scorpion)
Corresponds to the Tarot card – the "Strength" major arcane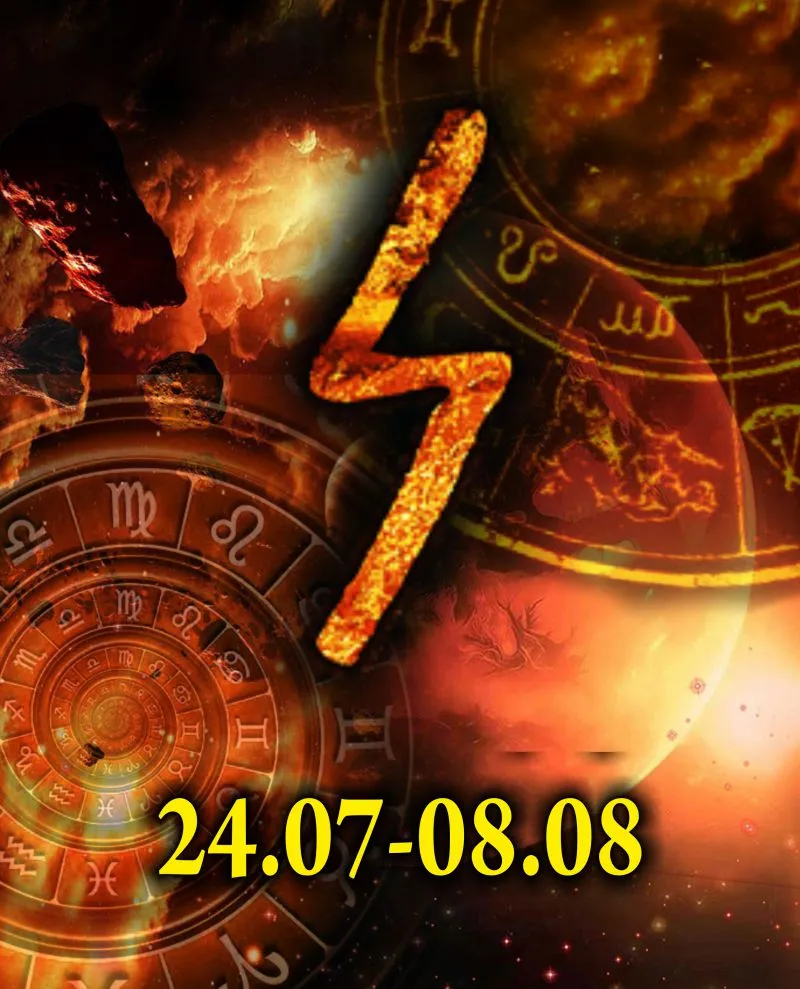 The influence of the Sowilo rune on a person's character
Scandinavian rune Soulu – patron by date of birth
A person born under the influence of the Sowilo rune usually has the following character traits:
Leadership:
They usually show leadership qualities and a desire to occupy key positions in various areas of life. They can be energetic and attract the attention of others.
Energy:
People born under the influence of Sowilo have high energy and love of life. They are often on the move and ready for action.
Success Oriented:
They strive for success and are willing to put in the effort to achieve their goals. This rune promises victory over difficulties.
Creativity:
Rune Sowilo inspires creativity and self-realization. They can be creative in various fields.
Social recognition:
These people usually receive recognition and respect in society due to their talents and achievements.
Confidence:
They can be confident and believe in their abilities. This can help them achieve their goals.
Harmony:
The Sowilo rune also symbolizes harmony and integrity. They strive for balance in their lives.
Caution in assessments:
It is important to remember that excessive self-esteem and lack of respect for the achievements of others can be negative traits.
People born under the influence of the Sowilo rune usually stand out for their energy, leadership qualities and desire to achieve success. They can be successful in various areas of life and good organizers. However, it is important to maintain balance and respect for others.
RUNE MEANINGS IN DIRECT POSITION
RUNE MEANINGS IN REVERSED POSITION