The runes of the Elder Futhark are multifaceted and allow you to cover the widest range of life phenomena and situations. Rune reading is a great way to analyze any problem, understand relationships, and understand perspectives. But the specificity of the various questions that runes are asked implies the specificity of their interpretation. And that is why we offer you detailed meanings for the runes, which will allow you to find answers to any questions that worry you and the answers to which are urgent and significant for you.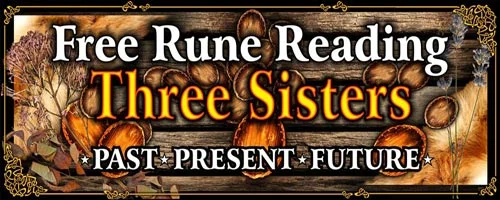 There are many ways to reading northe runes. We have selected several of them so that you can get an answer to any question that interests you, no matter what it concerns: personal relationships or money problems, a sudden difficult situation, or the need to get a comprehensive forecast for a certain period of time. So, here they are…
Analyze the situation and get advice from the rune circle, which will help to understand it, and make the right decision. We offer you runic divination online – for those who do not have a bag of runes in hand. It will be easy for you, to use our service when it is necessary. You can learn from the runes on what you rely in the near future, or specifically in today, then the service of rune devination will come to your aid for the situation of today.
Ask the runes about your relationship with a loved one or someone close to you – at your service is a runic online fortune telling service for love and relationships. Divination by three runes- you can consider the question of interest in the context of its root causes in the past, the development of the situation at the moment, and prospects in the future.
---
---