Руна по дате рождения – Uruz.
Dates of the influence of the Rune Uruz symbol:
This is the birthrune for people born between 8th of MAY to 21th of MAY(starting and ending 12.30 pm)
Time of the Rune Uruz
Rune Uruz – (inner self) is the inner rune for persones born between 13.30-14.30
Corresponds to the astrological symbol – a sign of Aries (Ram)
Corresponds to the Tarot card – the "Emperor" major arcane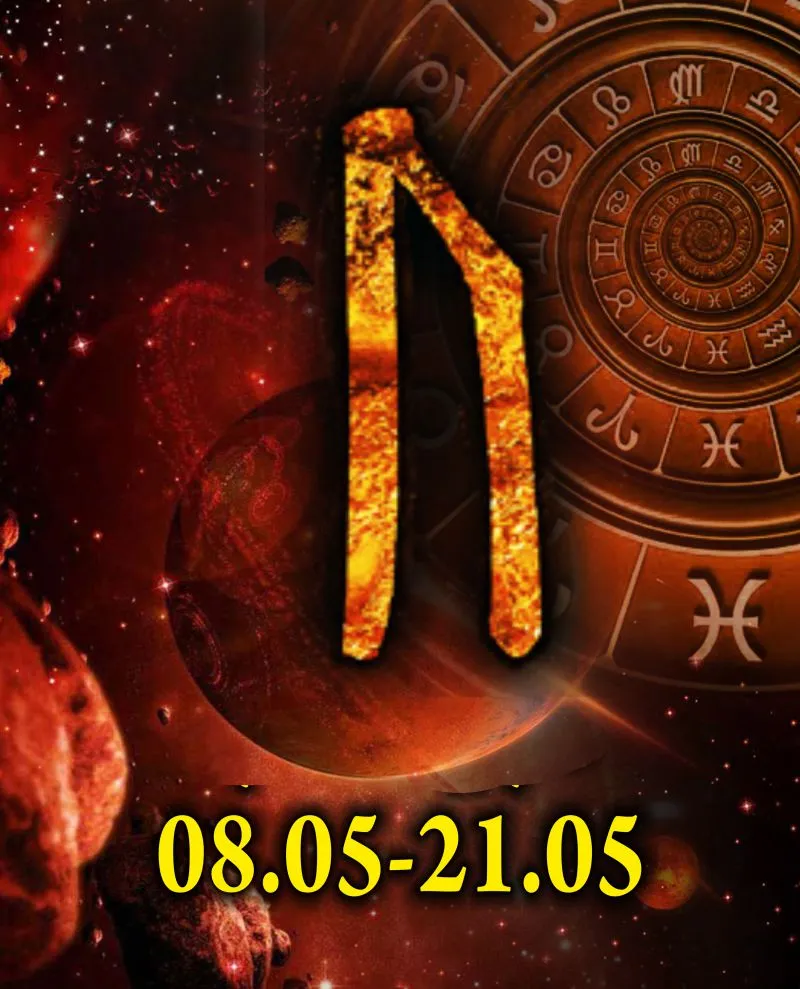 The influence of the Uruz rune on a person's character
Скандинавская руна Uruz – покровитель по дате рождения
A person born under the influence of the Uruz rune usually has the following character traits:
Physical strength and endurance:
These people often have excellent physical strength and endurance. They may be active and athletic, and able to cope with physical challenges.
Persistence:
The Uruz rune symbolizes perseverance and perseverance. People born under its influence rarely give up in the face of difficulties and are ready to make efforts to achieve their goals.
Industriousness:
They are usually very hardworking and willing to work hard. Even if the reward does not come immediately, they continue to work hard.
Striving for excellence:
These people often strive to achieve outstanding results in their efforts. They are not satisfied with average, but try to be the best at what they do.
Willpower:
They usually have high willpower, which allows them to overcome difficulties and achieve success.
Stubbornness:
Sometimes persistence can develop into obstinacy. They may be too stubborn and not willing to compromise.
Ability to overcome obstacles:
The Uruz rune helps them find ways through obstacles and cope with difficulties.
Focus on physical well-being:
They often pay attention to their physical health and well-being.
Independence:
They can be independent and prone to independent action.
It is important to remember that the Uruz rune gives strength and energy, but also requires balance and wisdom to avoid being too stubborn and to pay attention to other aspects of life, such as relationships and spiritual development .
RUNE MEANINGS IN DIRECT POSITION
RUNE MEANINGS IN REVERSED POSITION